Coronavirus and going back to school or college
COVID-19 caused big changes in the lives of children and young people. While some may have adapted well, lots will have struggled with the challenges, and may have faced problems with difficult feelings, anxiety or low mood.
Disruption to normal routines, and changes in the expectations around being at school or college, social distancing, mask-wearing, regular testing and self-isolating have been overwhelming for lots of children and young people.
It's important to remember there is no right or wrong way for them to have responded, and all children and young people have been affected differently. There are lots of ways to support young people and help them manage the way they feel.
Some may also have other worries, like school-based anxiety or problems with bullying, or be dealing with big changes, like starting at a new school or college.
For those with additional needs, these challenges might be particularly upsetting and, as a parent or carer, you might need more support too.
We have some top tips and advice on how to support young people with their mental health and wellbeing, as well as tips for coping with school and college.
How do they feel about being back?
It's easy to think we know how the children and young people we look after feel about any challenges they are facing, but this might be an assumption based on how we feel about those challenges.
Every family's experience of COVID-19 has been different, and the lifting of restrictions may mean different challenges for some.
Try reflecting on what has changed and may still be changing about your child's life and routine. Ask if there's anything in particular they're enjoying, looking forward to or worried about. They may have concerns about catching up with school work or be upset about what they missed out on.
For younger children, you could try asking them to draw or paint what being at school is like. For older ones, try asking them what 3 things they're thinking about most.
If they're anxious or have mixed feelings, let them know this is nothing they need to hide or be ashamed of and that others will be feeling the same.
Listening to their thoughts will be really helpful. Reassure them that whatever they're feeling is understandable and reasonable.
Try to resist any urge to have all the answers. It can be helpful to build resilience for uncertainty and bring focus back to the present rather than the future – but reassure them you will be there to help deal with whatever happens.
Top tips for going back to school or college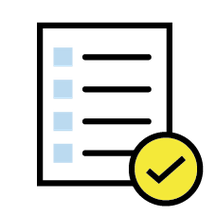 Be prepared
Make sure they're prepared for and understand what's different any time something significant changes. This might be moving up to senior school or college, as well as the impact of restrictions lifting. Talk about how things have changed or are changing and encourage them to speak about how they feel.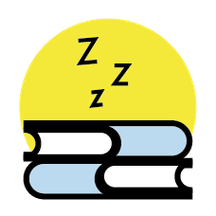 Stick to a routine
There has been a lot of change in recent times so solid routines can be reassuring for young people. Try to figure out what works best for your family in terms of healthy eating, activity and sleep.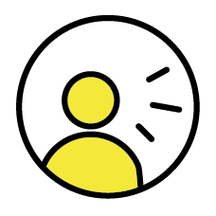 Check their understanding
Have a conversation to see what they know and understand about COVID-19. Do they understand what lifting restrictions means for them and why? This should help ease any anxiety – for them and for you.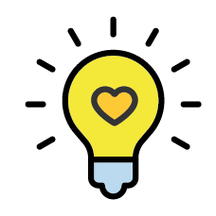 Focus on the good things
Some children may be feeling upset about what they have missed out on. Reassure them the negative feelings they have should pass. Discuss the future, find out what they're looking forward to and try to focus on those positives when they're worried.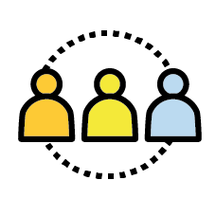 Reconnect with friends
Do they have plenty of opportunities to connect with friends, in or out of school? Are they worried friendships have weakened or changed? Find out if there's anything else they might want to do to connect with others, like joining a sports team or having a friend over after school.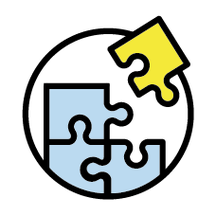 Help them solve problems
Some worries can be worked through by problem-solving. Discuss how they coped during lockdown, and any challenges they have now. They may have learnt new coping strategies that can help with the situations they are facing.
Children with additional needs
If you're looking after a child or young person who has special educational needs, disabilities, autism, mental health issues or a combination of these, changes to everyday life caused by the COVID-19 outbreak may have created additional challenges and stress.
They may feel overwhelmed by the way that restrictions have tightened and loosened, and struggled to adapt to the pace of this.
It's important to be honest when talking about the situation and what it means for them and their family. Planning out activities that they enjoy might help them feel better.
If any further changes come – for instance with regards to masks, testing and group sizes – you could ask the institution they're at to send photos or videos, as well as detailed information about what else to expect. Use these to help explain what has happened and why.
Sticking to a routine in terms of healthy meals, activity and sleep will also help. If you or the young person have any safety concerns, think about ways to manage this, like handwashing and avoiding crowds.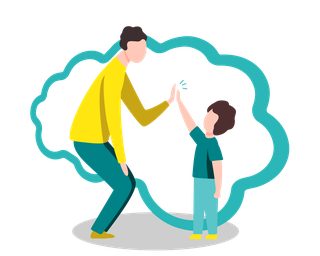 Get support
If you're concerned about a child or young person's mental health, you can get free, confidential advice via phone, email or webchat from Young Minds' parents helpline. Time to Change also has useful information about going back to school during coronavirus.
Action for Children has lots of tips to help you spot signs of mental health issues in children and advice on the action you can take to help.
There is also plenty of information on the NHS website for parents and carers about children and young people's mental health services, including when to get help and who to contact.
If you look after a child or young person who has additional needs, Scope Mencap, the Mental Health Foundation and Autistica all have excellent resources and support for parents or carers of children with physical needs, learning disabilities or autism. The National Autistic Society also has an Autism Helpline you can contact.
Do not hesitate to get urgent support if you think either you, or a child or young person you look after, need it.
If you do not live in England
Additional country-specific coronavirus guidance is available for Scotland, Wales and Northern Ireland.
More support from our partners