Antenatal and hypnobirthing classes
Antenatal classes offer lots of practical information on labour, birth and early parenthood.
Hypnobirthing aims to help you feel confident and calm, and encourage an easier labour with less need for intervention or pain relief. Hypnobirthing combines deep relaxation and breathing techniques, visualisation, and self-hypnosis.
Antenatal classes
Antenatal classes are usually informal, fun and sociable, which makes them a great place to meet other parents-to-be. The friends you make at antenatal classes can become a great support network. Lots of antenatal courses and workshops are also available online.
Antenatal classes usually start 8 to 10 weeks before your baby is born, and happen once a week for about 2 hours.
You can choose classes that are just for pregnant women, or classes that welcome a partner or a friend. Some offer classes specifically for single mothers or teenagers.
Even if you already have a child, you may still benefit from refresher classes - especially if there is a big gap between pregnancies.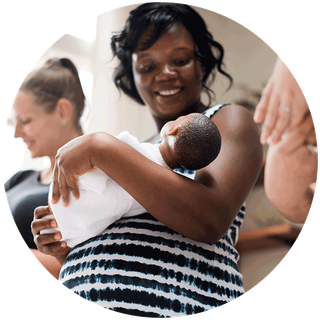 What do antenatal classes cover?
Antenatal classes cover a range of labour and birth topics such as:
diet - how to stay healthy and have a good diet while you're pregnant
exercise - what types of exercise are good for keeping fit in pregnancy
labour - what to expect
relaxation - how to relax while you're pregnant and after you've had your baby
delivery methods - different birth methods and interventions
after the birth - how to look after your newborn, and how you can stay healthy
emotional wellbeing - how you might feel during and after your pregnancy
Hypnobirthing classes
Hypnobirthing is something you and your birth partner can learn together. Hypnobirthing can help you work with your body, releasing fears and concerns about the birth.
It can be used with pain relief and be added to your birth plan. However, practising hypnobirthing does not stop unexpected things happening. Having a birth without medical interventions or complications can never be guaranteed.
But learning to relax and stay calm may help you feel more in control during labour if things do not go according to plan.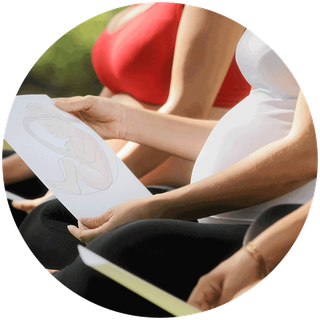 Where can I find a hypnobirthing class?
If you'd like a 1-to-1 hypnobirthing course, have a look for a local accredited hypnobirthing teacher.
If you'd rather go to a class, ask your midwife if there are any local antenatal courses that include hypnobirthing.
Some NCT courses include elements of hypnobirthing, as well as breathing techniques and ways to stay relaxed during labour.