'I managed to eat healthily on £3 a day'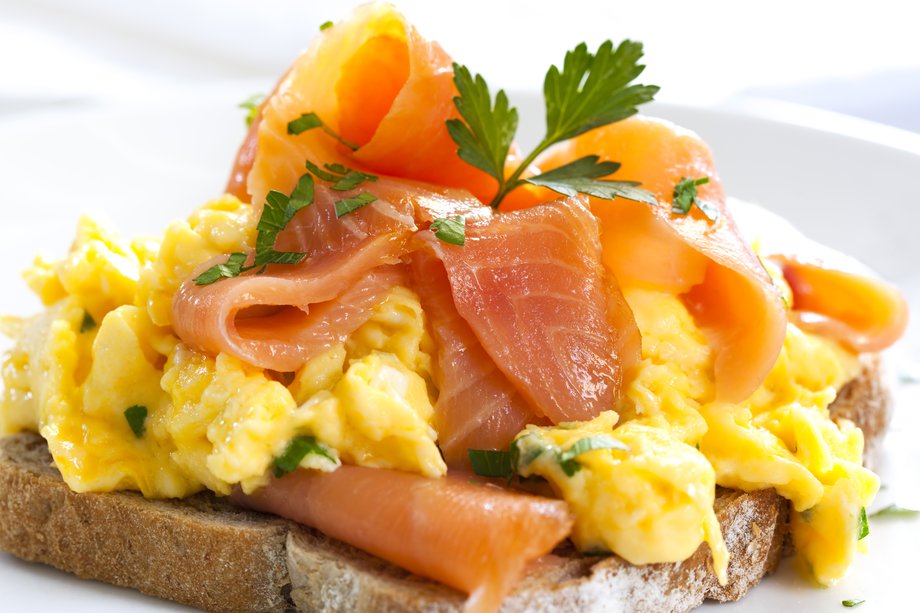 Caroline Finucane set herself the challenge of living on £3 a day while sticking to a healthy balanced diet, including 5 portions of fruit and vegetables a day.
With some creativity and careful planning, she managed to spend an average of £1 a meal without compromising on taste, variety and her ethical values.
Caroline wanted to see how much she could save on her weekly food bill, which was brimming with ready meals and premium brand products.
"I'd have no hesitation in spending £5 on a good steak," says Caroline, a health writer from Herne Hill, south London.
Caroline managed to cut her food bill to just under £21, compared with her average weekly spend of £50.
"I still ate the same type of food I'm used to, I still bought free range eggs. The only thing I sacrificed was time in planning and preparing my meals."
To live on £3 a day, Caroline:
planned her meals in advance
used a street market for fresh produce
cooked from scratch
ate leftovers for lunch
chose value brands
used up all her ingredients
"I still managed to buy some of my favourite foods, such as avocado and smoked salmon," says Caroline. "I bought a 120g pack of smoked salmon trimmings for £1.50."
One of the aspects of living on a budget she was keen to avoid was eating the same meals over and over again, which required her to get creative.
"I used the same ingredients in different ways," she says. "For example, I made a big vat of mince, which I used to make spaghetti bolognese, a chilli, and a jacket potato filling."
Instead of buying a pot of her favourite ready-made carbonara pasta sauce, she made her own using value cream cheese, diced ham, garlic, grated cheddar and an egg yolk.
"There are lots of ways you can cut costs without having to change your diet," she says. "You can still have your favourite meals."
Breakfast
For breakfast, Caroline would have a chopped banana on 2 slices of wholemeal toast.
On other days she would have 50g of porridge, to which she added semi-skimmed milk and some freshly picked blackberries.
Caroline was nothing if not resourceful. "I helped myself to my neighbour's blackberry bush, so the berries were free," she says.
When she had a bit more time, she had half a pack of salmon trimmings and 2 scrambled eggs on a slice of wholemeal toast.
"I used eggs – free range eggs – quite a lot because they're a good source of protein and cheap," she says.
Lunch and snacks
Lunch was usually leftovers or home-cooked meals, such as spicy tuna pasta using half a tin of tuna, half a tin of tomatoes, frozen spinach, chilli flakes, and 30g of grated cheddar.
She managed to get 4 of her 5 A Day in one go with her bulgur wheat salad with half a can of black beans, half an avocado, diced red pepper and cucumber with a smoked paprika seasoning.
Other choice lunches included:
pasta with the leftover salmon trimmings and a creamy spinach sauce made with value cream cheese, frozen spinach and 30g of grated cheddar
baked potato (cooked the night before and reheated in the office microwave) with the leftover portion of mince and cream cheese 
"Lunch required a bit more planning than I'm used to, as I would normally go out for lunch, which is convenient but not ideal if you're on a budget," says Caroline.
"Beans were a useful ingredient as they're a cheap, low-fat source of protein and they also count towards your 5 A Day."
For snacks, Caroline bought fruit from a market stall near work and rustled up some quick and simple low-calorie snacks, such as cheese and tomato toasties and homemade popcorn.
Dinners
Dinners were "quick and easy". She made up a vat of mince stew using 240g of extra lean minced steak, a tin of tomatoes, a carrot, onion and garlic, and a stock cube, which provided 3 portions.
One portion of the mince was used to make a speedy spag bol by adding 100g of wholewheat pasta and 30g of grated cheddar.
Caroline's other dinner recipes included:
Half a tin of black beans with the remaining half an avocado and brown rice, adding cumin, chilli, pepper and onion, which provided 3 of her 5 A Day.
Creamy pasta made with value cream cheese, chicken breast and frozen spinach.
Chicken and veg noodles made with a packet of instant noodles, grilled chicken breast, strips of courgette and carrot, seasoned with soy sauce.
Saving money was only half the challenge – Caroline also managed to have a balanced diet, including 5 portions of fruit and vegetables on every day of the week.
"Planning your meals in advance can seem time consuming, but it's probably quicker doing it once a week than spending time every day going to the shops to buy food for one meal," she says.
"I wouldn't normally plan my meals. I'd buy things on the day from convenience stores, which is more expensive, and I'd forget about what was in the fridge and it would just get wasted.
"So nowadays, if I buy, say, a pack of 4 chicken breasts, I'd use one on the day and make sure I froze the rest in individual portions."  
Dietitian Azmina Govindji says:
"What's interesting here is that Caroline didn't sacrifice her favourite foods that might sometimes cost a bit more, like avocados and smoked salmon.
"Not only are these foods a source of healthy fats, eating what she enjoys can help her to keep to her eating plan in the long term, as she is likely to feel less deprived.
"She also found creative ways to eat more fruit and veg – her vegetarian bulgur wheat dish sounds amazing! Finding meal choices that fit with your lifestyle is crucial – and Caroline seems to have found quick and easy ways to whip up tasty evening meals."
Page last reviewed: 20/04/2016
Next review due: 20/04/2019